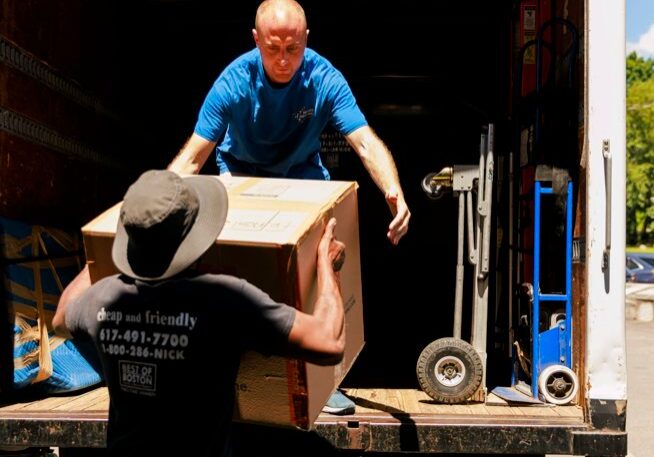 Trust the Local Top-Rated Movers for
More Than Three Decades
In the Bay State, finding a reliable moving company that can meet all of your demands can be challenging. Worry not, because Nick's Moving Company offers award-winning moving services. Our company has been in business for more than 30 years and is a two-time Best of Boston Award winner (2001 and 2003). When it comes to your relocating needs, you can trust Nick's Moving Company.
Our Award-Winning Services
Awards don't get won by being just another cheap service in town. They are earned by offering a full array of high quality services at affordable prices. We're dedicated to being your one-stop shop for all your relocation, storage, and packing needs.
We know that relocating can be stressful, even for the most veteran moving customers. Moving into a new apartment, office, or house can be very exciting but often comes with a ton of added stress. That is why we're here to relieve those headaches by offering all-around packing and unpacking services.
What sets us apart from other companies in Boston is our high level of attention to detail throughout every step of the move. Our team will arrive at your residence before your move with boxes, padding, tape, bubble wrap, plastic, color-coded stickers, and sharpies. We will organize, pack, and move your boxes and furniture onto the truck without you needing to lift a finger.